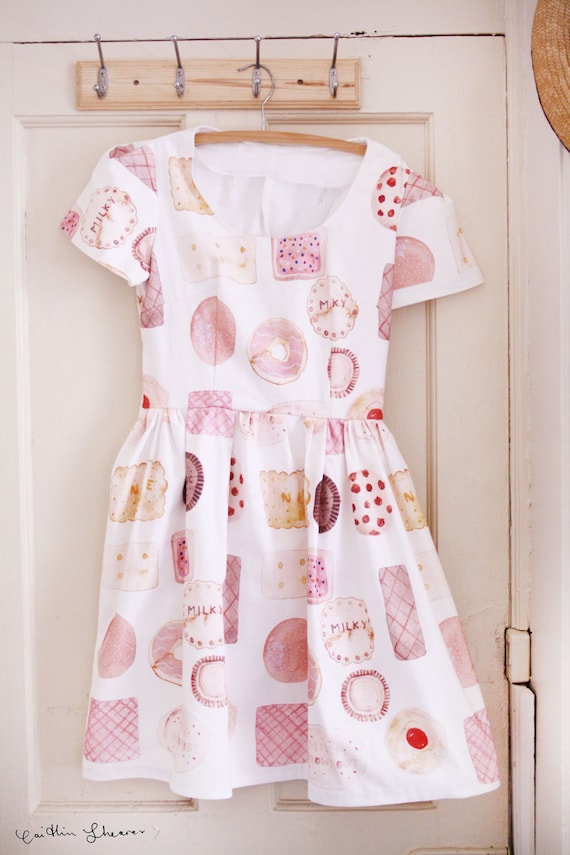 Today, I'm sharing with you my cutest, most lovely discovery - Caitlin Shearer and her beautiful designs.
Dziś chciałam się podzielić z Wami moim najbardziej uroczym odkryciem w ostatnich czasach -
Caitlin Sheare
i jej wspaniałe projekty.
First of all, it's worth mentioning I found Caitlin thanks to great blogger: Lost in the Haze - based in New Zealand she always manages to keep me warm during winter :)
Caitlin Shearer is a talented painter. Her drawing style is very distinctive and I immediately remembered seeing her pictures in Wish mag. As a person who can't draw anything (maybe except a cloud and a flower), I'm always amazed by other people's talent. In this case, I'm amazed even more than ever, as her pictures have a bit of nostalgia, which makes me want to live in this gorgeous watercolor world.
Odnalazłam Caitlin dzięki blogowi
Lost in the Haze
, który skutecznie ogrzewa mnie każdej zimy (bo jego autorka, Jo, mieszka w Nowej Zelandii).
Caitlin Shearer
przede wszystkim rysuje. Jej styl jest tak charakterystyczny, że od razu skojarzyłam, że znałam ją przecież wcześniej z
magazynu Wish
. Jako osoba która kompletnie nie umie nic narysować (może prócz chmurki i kwiatka), zachwycam się ogromnie talentem innych. W tym przypadku zachwycam się bardziej niż zwykle, bo jej obrazki mają w sobie coś z nostalgii, co sprawia że sama chętnie zamieszkałabym w tym akwarelowym świecie.
But this girl has another amazing talent: designing clothes. She designs her own amazing fabrics and hand makes perfect dresses and tees. They're perfectly cute and unique, so if you're a girly girl like me you'll definitely want one in no time. Caitlin starts to study fashion design and I'm sure she'll be very successful in the future. Meanwhile, check out her Etsy store and consider supporting her by buying some of her great prints or save money for a custom made garment (like I do save for this pretty cakes dress which would probably make me feel like I was living in a cupcake shop).
Oh, and Caitlin Shearer's also involved in a great project called "Stay at Home Club" (which is totally my philosophy), a unique shop with amazing textile products.
Caitlin ma również inny talent: projektowanie. Tworzy swoje własne tkaniny, z których własnoręcznie szyje śliczne koszulki i sukienki. Są urocze i bardzo unikalne, więc jeśli jesteście dziewczęcymi kobietami jak ja, na pewno Wam się spodobają. Catlin zaczyna niedługo naukę w szkole projektowania ubioru i życzę jej wielu sukcesów w przyszłości. W międzyczasie, jeśli chcecie wesprzeć jej działalność, sprawdźcie jej
sklep na Etsy
- może spodobają Wam się jakieś obrazki, albo zaczniecie zbierać na ręcznie robioną sukienkę (tak ja ja. Najbardziej podoba mi się ta udekorowana
ciasteczkami
, bo skrywam się często pod nickiem ciasteczko właśnie).